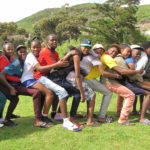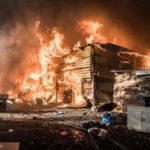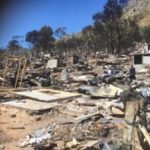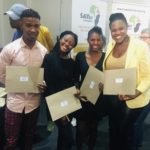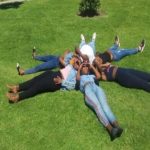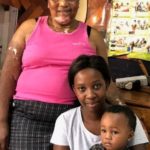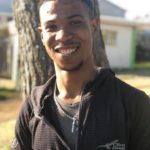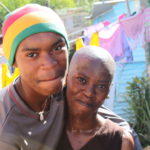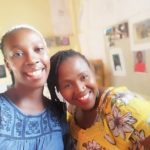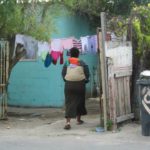 As part of this program, we support special community projects in their valuable work.
Food packages during the Corona crisis
During the Corona quarantine period in March and April 2020, many families do not earn money and therefore have no means to make a living. That's why we started a fundraiser. In cooperation with a local organization, HBSC (the Hout Bay Soccer Club sponsored by Juergen Klopp) and Home Heroes, we have food parcels for families in need. A food package costs 425 rand (25 euros) for a family, which is sufficient for 2 weeks.
Sakhisizwe
Sakhisizwe is a youth organization that organizes an afternoon program for 13 to 25 year olds. Through homework support, studio clubs, life skills lessons and a wide range of sports, the young people are encouraged to take school and (serious) education seriously. The young adults are encouraged and supported to study and to take responsibility themselves in the mentor program.
In 2019 we supported Sakhisizwe financially. We paid Lihle Ngece's salary as a Youth Development Facilitator. We also found a sponsor for him who paid for his mountain tour guide training. He has been part of the team in Sakhesizwe since 2017. Lihle is a professional tour and mountain guide, leader and mentor. We have known Sakhiziswe and Lihle for years.
In 2020, we are again supporting a mentor from Sakhisizwe, Myranda Boshwe: a young mother who is currently imitating her graduation. As a result of pregnancy and childbirth, she has lost sight of education. With Sakhisizwe's support, she's back in the race. UBUNTU is happy to help.
Fire
Emergency aid after the biggest fire in IY history
Due to the poor conditions in IY, we were used to the fact that gas bottles regularly exploded or candles fell over, causing smaller fires. In March 2017, however, a third of the entire township burned down. Several thousand people were homeless and traumatized. Our association mobilized a total of 22,735 euros and benefited the victims of the fire disaster. We built some new houses, but above all provided furniture, provided emergency aid and ran a therapeutic camp for children and young people.
SISTAHOOD
Sistahood was our first sponsorship project. Initially, many get togethers took place in Sylke's garden or house. But we also organized outings and Sistahood soon got their first home in the form of a wooden hut near the township. We made a fashion show possible in the community center in the township. The NGO was founded together with Nandipha Breakfast: 4 young women became board members and took the helm themselves. SISTAHOOD is now an institution in Imizamo Yethu. They have permanent sponsors and run great programs.
UBUNTU 4 ALL
Ubuntu 4 All was created by a war of the youth gangs in the township IY (Imizamo Yethu) in Hout Bay. The volunteer organization was already working with volunteers at two schools when several teenagers were murdered. That was the start of UBUNTU 4 ALL, together against Gangsterism, an NGO that aims to show young people a way out of the youth gang. They were able to hire their first employees and together with Sylke they took on the task of defusing the grim situation in the township. The German Association has invested many thousands of Euros in this youth program. We funded monthly camps where we worked therapeutically with the youth. We listened to them and (again) connected them. Our German association paid a total of 21,088 euros for camps and youth projects. This NGO has also been on its own for two years.
All existing NGOs and community projects can apply for support. Our board then checks whether this project suits us and can be funded.