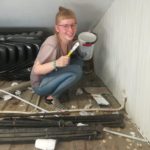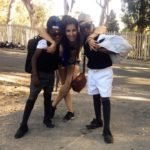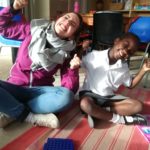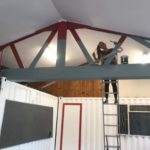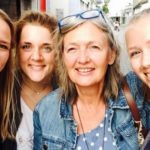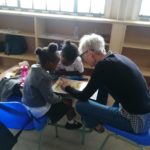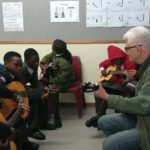 UBUNTU offers unpaid internships and volunteer service with volunteers from Europe and the US. UBUNTU informs and advises the volunteers and will find one or more projects for the volunteers and takes the needs and skills of them as far as possible. Volunteers of all ages are welcome to apply. You will work with our local teachers and other volunteers. The minimum stay is 3 months.
We charge a fixed amount to cover our expenses and to co-finance our projects (1295 Euro/995 Euro). However, we have adjusted the rate for 2020/21 as follows.
| | | |
| --- | --- | --- |
| Costs per month | Student tariff per month | Costs from 6 months |
| 1195 Euro | 795 Euro | 700 Euro per month |
The total amount includes the following guaranteed benefits:
Pick-up and delivery service from and to the airport, Cape Town, South Africa.
Brief introduction / orientation guide in Cape Town and Hout Bay
Comfortable and secure homestay or apartment accommodation (surcharge) in Hout Bay. You share the room with another volunteer.
Byron McKellar as a trustworthy, personal and professional contact person and coach is available 24 hours, 7 days a week with advice and action. Solid project organization on site. Once a week, during the project analysis, Byron has lunch with all volunteers and interns. You can review what you have experienced and ask questions. You are responsible for the rest of the meals.
Transport to and from the projects is organized through us.
In addition to these volunteers, we receive 1 to 2 people each year who are doing their one year long voluntary service via VIA e.V. (Weltwärts). Interested parties for a voluntary service can contact the organization directly at www.via-ev.org and apply for voluntary service in our projects. 
One day in an Ubuntu volunteer life
I've been in the project Ubuntu for Africa for around 8 months. Altogether the time was amazing and intense, but how does a typical day of an Ubuntu volunteer look like?
In the morning it was either my alarm clock or the rays of the sun that woke me up. As my Co-volunteers were also yoga fans, we often started our day with a short yoga session. After breakfast, we left to go to the project: to the Hout Bay primary school which is situated right next to the township Imizamo Yethu. Every morning we were greeted and welcomed by the waving Sanele and smiling Eric who are sitting outside by the gate. After arriving at the primary school, we either started with remedial lesson or with the computer program (Virtual Reading Gym). Even if the progress of the children is slow, it's amazing to see when they start to improve, especially when they notice it themselves. During the breaks or just in between we always have heart warming and funny little chats with either the principal, the teachers, the other staff members or Donvan, the caretaker. When school is over, our aftercare program starts. During the aftercare you experience wonderful moments with the kids. You can feel the energy and joy of the children and it's so nice to just dance, play and draw with them. When the aftercare was over and it was time to go home, we often walked along the beach, had surf lessons with a friend of ours and we had a lot of fun cooking creative meals for dinner. The evenings often ended with nice long conversations, games and sometimes even with some music and dance sessions.
Jarla, 18, unfortunately had to cancel after 8 months because of Corona
Young people from all over the world can do voluntary service in social and educational projects in Germany. Grants from German ministries or from the European Commission are making this possible. The volunteers live in Germany for one year and support various social work facilities in everyday life, e.g. they take care of people with disabilities, old people, children or adolescents or they work in a hospital. As a rule, they also live and eat in these facilities. The volunteers do not have regular work, they do not receive a salary, but a stipend.
For 3 years we have been able to send one or two volunteers from South Africa to Germany for a voluntary social year. In 2017 it has been Odwa and Onela, in 2018 it was Melani, in 2019 Vuyo and Denzel. And again this year two young people will be on their way to the "wide world", a little later than planned due to Corona.
In order to be prepared for life there and the new language the volunteers will get support from our German volunteers. Visits, excursions and personal care are part of the program, that's why we will visit them in Germany and stay in contact with them. The UBUNTU idea can also be seen here: solidarity, cooperation, common ground,… . "I am because we are".
German lesson
German classes are scheduled once a week. But this time not for children, but for young adults, who get the chance to go to Germany as volunteers for one year. For two hours we work intensively on vocabulary, German grammar and above all on the oral language. Regional studies and German culture are also conveyed. Spending a year in Germany is the perfect motivation to learn German. Of course, two hours a week is not enough for this, so the students also have to work a lot at home. We prepare vocabulary tests and homework and support and accompany the application process.
As a teacher, you are particularly happy when you can meet the students later in Germany.
Janine, German volunteer