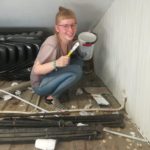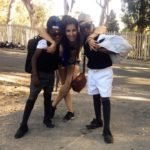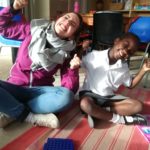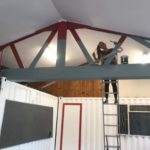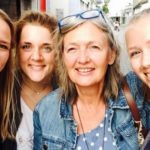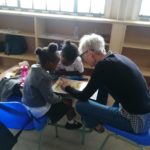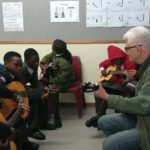 UBUNTU offers unpaid internships and volunteer work in the form of projects and enters into an agreement with volunteers from Europe and the US. UBUNTU informs and advises the volunteers and tries to find one or more projects for the volunteers to work in. We try to take the needs and abilities of every individual into account when matching them to a project. Volunteers of all ages and genders are welcome. You will work together with our team, the local teachers and with other volunteers. Minimum length of stay is three months.
We charge a fixed amount to cover our costs and to co-finance our projects. (1295 Euro for adults and 995 Euro for students).
However, we have adjusted the rate during Corona for 2022/23 as follows and are slowly working our way back up to the level of the old fees.
| | | |
| --- | --- | --- |
| Costs per month | Student rate | Cost from 6 months onwards |
| 1195 Euro | 895 Euro | 745 Euro per month |
The total amount includes the following guaranteed services:
Pick-up and drop-off service from and to the airport, Cape Town, South Africa. Short introduction/orientation in Cape Town and Hout Bay
Comfortable and safe accommodation in a host family, apartment or shared apartment in Hout Bay. You will share the accommodation with one or another volunteer.
Brenda Moloto as a trustworthy, personal and professional contact person and coach is available to you 24 hours, 7 days a week with advice and support. Solid project organization on site. Once a week, during the project analysis, Brenda meets with all volunteers and interns. There you can review your experiences and ask questions.
You are responsible for your own meals.
Transportation to and from the projects is organized through us.
In addition we receive one or two volunteers through VIA e.V. every year in connection with Weltwärts (German Government organisation) for a voluntary social year. Those interested in a voluntary social year can contact the organization directly via www.via-ev.org and apply for a voluntary service in our projects.
It is important to mention that the volunteers' fees, after deducting the accommodation costs of 400 euros per person per month, go entirely to the projects. Since the money is transferred to our association, we are allowed to issue a donation receipt for the tax office.
A day of two of our volunteers
Jarla, 18, FSJler through VIA.e.V. from August 2019 to March 2020 and is now studying psychology.
"About 8 months I was now in the project Ubuntu for Africa. The whole time was incredibly beautiful and intense, but what does a typical day in the project actually look like?
In the morning I was woken up either by my alarm clock or by the sun's rays. My flatmates were just as enthusiastic about yoga as I was and so we started the day with a little yoga session. After breakfast, we headed off with the other volunteers to the project: to Hout Bay Primary School, which is located next to Imizamo Yethu township. Every morning we were greeted by a waving Sanele and a beaming Eric sitting at the gate in front of the school. Once we arrived at the Primary School, we started with either the Remedials or the computer program (Virtual Reading Gym) and then took turns. Even though progress is slow to be seen, it is always great when we volunteers, but especially the children themselves, notice that they are improving. During the breaks or on the way to the classes, the teachers, the principal, the cleaning helpers and Donovan, our janitor, are greeted in between and we always have warm, funny, short conversations with them. After school, aftercare is on. This is where you experience great moments every day. Dancing, playing, painting or just chatting together with the children makes you feel the vitality and joy of life of the children, which is contagious. After work, we volunteers often went for walks on the beach together, got surfing lessons from an acquaintance, or friend, and then often cooked together and ended the evening with nice conversations, community games, and even the occasional music session." Jarla unfortunately had to break off her FSJ in April due to Corona.
Marc Waeltermann (20) studies rehabilitation pedagogy at the University of Dortmund and did his internship with us, August to October 2022.
"My alarm clock went off at seven on Tuesday, Wednesday and Thursday.
I liked to walk the two kilometers to Hout Bay Primary School, because first of all you could get some air and secondly you could enjoy the landscape. When I reached the Primary School, usually around 8:15 a.m., I first went to the office to register my attendance for the day. Then, in the room provided by the school administration, I prepared everything for the students I would be working with that day. On Wednesdays, these were students from the third grade. So at about half past eight I set off to pick up the children. Once in the classroom, I talked with the teachers about the current material and the students who needed the most help. Then, with a handful of children, we went back to the prepared room so that I could introduce them to the subject matter. Usually we took care of math skills until the first break (8:30-10:00). After the break we continued with English, where I then again helped other children to improve their skills. After the second break (at 12:30pm), the children returned to their usual classes while I documented any abnormalities or problems that occurred during the morning. I also thought about new tasks for the next lessons with the children.
Around 1 p.m., I left the Primary School and went to After Care, which is located right next door. There I met with the After Care team, had a short lunch break and we discussed all the things we had noticed during the week. This included conspicuous behaviour of the children, schoolwork, games, etc. and how to solve problems that had arisen. At half past one the first children arrived, the first graders, who, after a short greeting, got us directly involved in playing. Gradually, the older children (up to the third grade) began to arrive, while we prepared the food for the children. After that we sat down in a circle, everyone told about their day and we ate the prepared food. Since we did not do homework with the children together on a Wednesday because it was our sports day, the children put on their sports clothes and walked with them down the hill to the IY sports field. Once we arrived at the sports field, we tried out different games with the children so that they could play sports. In addition, we also taught them basics in soccer or taught them gymnastics and confidence exercises. At the end of our sports time, the children were able to let off some steam at the adjacent playground. At about 5 p.m., our aftercare time was over, so I said goodbye to the kids and headed home while the rest of the team took the kids home.
Once back at the Beach House, I unpacked my stuff and went out with my roommates to explore the area, grab some dinner, or just enjoy the sunset on the beach (movie nights were also popular when the weather was bad). Afterwards, I would make myself something for dinner, chat with the other people, or watch a movie before finally going to bed to sleep."
German lessons are scheduled once a week. This time, however, not for children, but for young adults who get the chance to go to Germany as volunteers for a year. For two hours we work intensively on vocabulary, German grammar and especially on oral language. Also geography and German culture are brought closer. Spending a year in Germany is the perfect motivation to learn German. Of course, two hours a week are not enough for this, so the students have to work on it a lot at home as well. We prepare vocabulary tests and homework and support and accompany the application process.
As a teacher, you are especially happy when you meet the students later in Germany.
Young people from all over the world can do a voluntary service in the social sector in Germany. There is funding available from German ministries or from the European Commission. The volunteers live in Germany for one year and support different institutions of social work in their daily life. For example, they take care of people with disabilities, old people, children or young people or work in a hospital. As a rule, they also live and eat in these institutions. Thus, the volunteers do not have a regular job, they do not get a salary, but pocket money.
Since four years we are able to send one or two volunteers from South Africa to Germany for a voluntary social year every year. In 2017 it was Odwa and Onela, in 2018 it was Melani, in 2019, then Vuyo and Denzel. Through Corona, Denzel got the chance to stay.
We are still waiting for the South/North program to start again.
Denzel is currently applying for a place to study. This program has changed his life and the lives of his family.  It is the same for the other South African volunteers. Onela graduated from dance and drama school at the Waterfront and now has a role in a TV series.
Odwa has almost completed his teaching degree.
Melanie is now a primary school teacher and has a small family: husband and 2 children. (one she already had before she went to Germany for 1 year) Her comment when Sylke visited them in Germany: "after one year living and working in Germany, in orderly circumstances and with regular work, we cannot go back to the township." And they all succeeded.
Prepared for life there and German language lessons the South African volunteers get from our German volunteers gives them a good foundation. Visits, excursions and personal support are part of the program. Here, too, the UBUNTU idea can be seen: Solidarity, cooperation, togetherness….I am because we are.