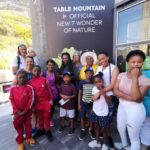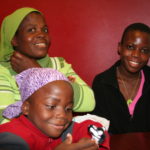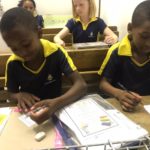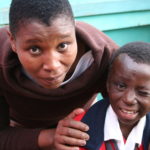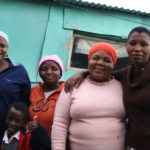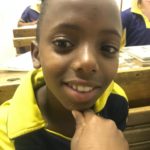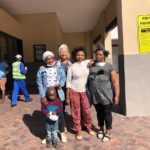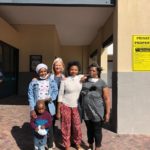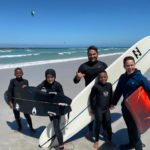 We are currently supporting three families whose children go to a Model C government school, a state "rainbow school" funded by tuition from wealthier parents. In addition to the school fees, the parents independently organize sponsor campaigns and are also very active in many ways. www.kronendalprimary.co.za The classes are smaller than at conventional government schools, there is an excellent range of sports and other extra murals, special education, and much more. The charm but also the challenge at this school is that children of all colours and cultures are welcome here. A matter of course but also a challenge at the same time, because there is a child sitting at a school desk not knowing whether she will get something to eat in the evening and next to her a girl who has her own pony. Sylke has been working at this school twice a week as a family therapist for 10 years. The school does not truly reflect the South African cross-section due to its colour palette, but at least it tries.
UBUNTU for Africa is already actively supporting three children from this school. The children and / or parents are partially severely traumatized, live in great poverty and / or have severe behavioural challenges. All three children need extra help to meet the higher standard of this school.
At the township schools we work with volunteers and staff without any special support measures. UBUNTU for Africa brings special tools and support through its projects to these state schools. Anyway, that is far from enough, we always see children, small uncut diamonds who could go far with a bit more encouragement, motivation and stimulation, e.g. from a school like the Kronendal Primary School. We are looking for sponsors for these uncut diamonds. With just 120 € a month (there are no upper limits here) you give a child from our Hout Bay Primary School a unique chance for a brillant foundation and ideal support.
As a family therapist, Sylke does not only take a specific child under her (and UBUNTU for Africa's) wing but also the whole family: we are because I am and I am because we are !!!!!!
The families we already support are:
Owami, 11 years old, grade 5, with his grandmother
Frank, 9 years old, grade 4, with his mother and 2 siblings
Ty, 8 years old, grade 3, with his mother